Here is my phone now:
The snowflakes in the background and the christmas tree light up, and flash back and forth. It's pretty cool.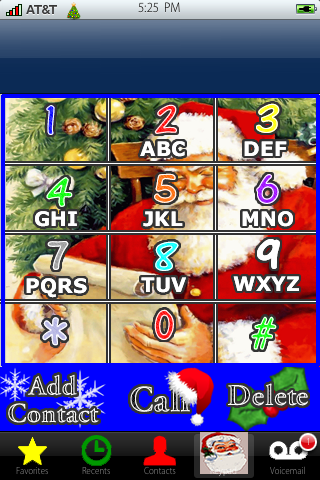 I wanted to put a christmas theme on my phone. As you can see, I changed the wifi bars to a christmas tree, and the signal bars are green and red.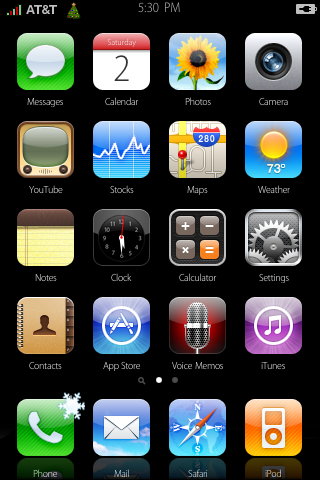 Here the first thing you'll notice is I changed my font. Also, if I get a missed call or e-mail, a snowflake will show up instead of a red circle. I also took away the white bar that is on the bottom of the phone surrounding the 4 bottom icons.
Does anybody know what I have to add to get the battery percentage next to the battery icon on the top right? I can't seem to find the add-on. I have an iPhone 3G with the 3.1.2 update.