My lil Bronco Baby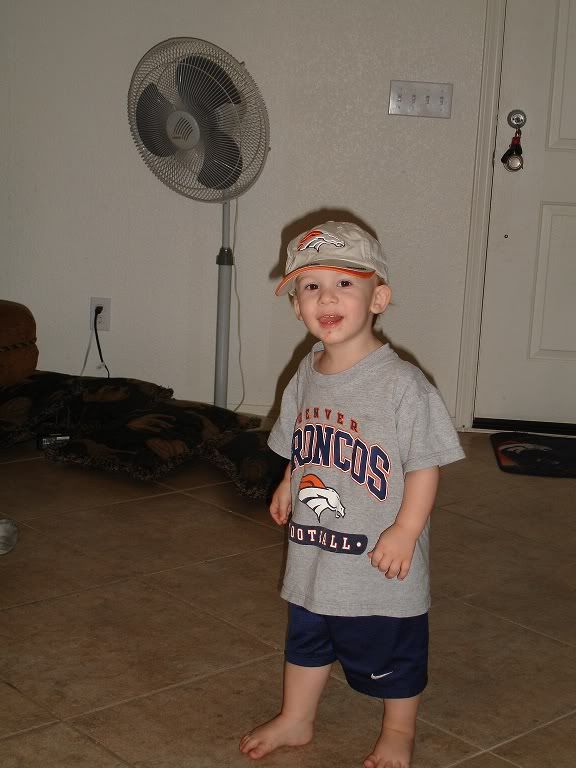 Watching the game with Daddy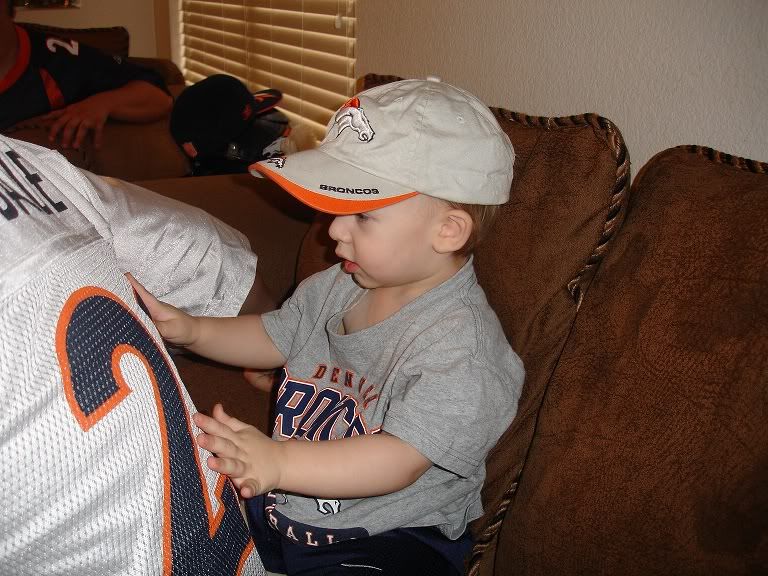 He may quite possibly be taking a half-time dump right here
The new Gear
I was going to get my Adopt-A-Bronco's (Brandon Lloyd) jersey but wasn't sure exactly how long he will be with the team (the way he is playing he deserves to be for a while) so I went with Thomas because he will be around a while.
Baby Kaesen got a Royal jersey cause he is a quick lil bugger just like Eddie
I have budgeted for one more Jersey before the season is over, so now it's time to decide who to get. Im leaning towards Dumervil, but we'll see.