Yes, you read that right
My wife and I were blessed with a healthy, beautiful baby girl on April 3rd. She weighed 7 lb 5 oz and was 20 1/4 inches long. Her name is Isabella.
I knew going in that I would be very emotional and sure enough I was. That's just my nature though. I cried when I proposed to my wife and when we got married. It runs in my family...all of the men are like that.
I was holding back the tears during the "pushing" but when she came out and I heard her cries I couldn't keep it in. It really hit me when I held her in my arms for the first time. What an amazing feeling!
So far everything is going great. She's eating well and sleeping a lot. My wife and I are getting a good amount of rest and luckily we've had some help with her mom in town last week and mine in town this week. It's a lot of work because we are staying away from formula but my wife is using a breast pump due to difficulties with Isabella getting a good latch during breastfeeding...it was very painful for my wife.
I miss her like crazy when I'm at work and can't wait to hold her when I get home!
Here are a couple pics, though she looks different already. These were within the first couple days so she's a bit "swollen." The second was taken by a photographer in the hospital and it is definitely my favorite out of all the pics taken so far.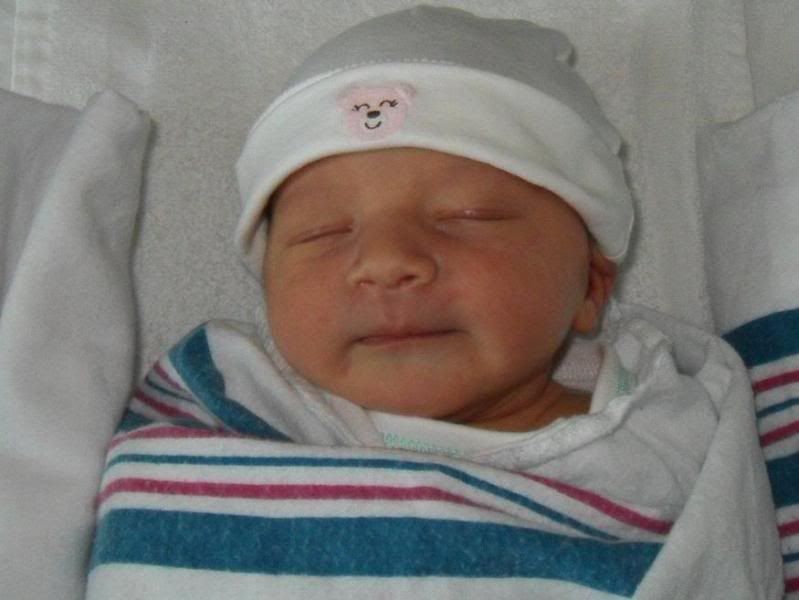 *BTW, she's got her first Broncos outfit already so when she's big enough to wear it I'll be sure to post pics. I'm hoping it will fit her during football season