Hey all!
I figured if anyone could help me search for something or post some good ideas it would be you!
So here is my situation in short: my ex wants the lithograph depicting some stuff of the 96 Olympics that is hanging proudly in my man cave. I told her its ok if she trades for something that will be in that spot. So now I need to find something. But I dont know where to start/look. I want something that has an artistic "feel", but cheap like a poster (no "real" art - if that makes sense). I was thinking Elway, or Manning or TD, or Atwater. I would LOVE to find a poster of the TD mural that was up: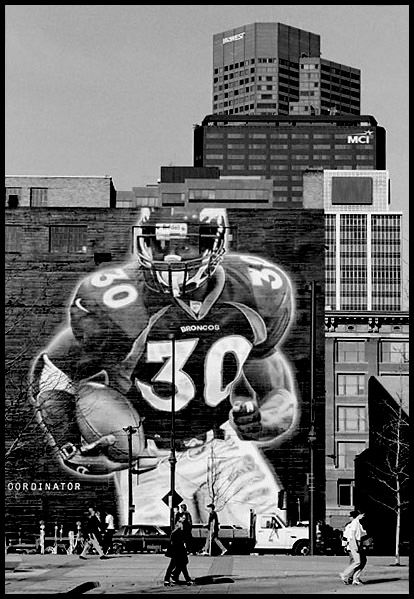 Or really just any ideas y'all might have. General sports? Michael Jordan? Patrick Roy? Not sure...
All help would be greatly appreciated!