I have been doing a lot of "sweet tooth" promotion of late, displaying some amazingly delectable desserts. The very thought of them, along with my fav drink - coffee, make me salivate just a little. (maybe a lot). But now it's time to pay homage to my "meat tooth".
Tell me, do these images make you hungry, and get your
crave on
?: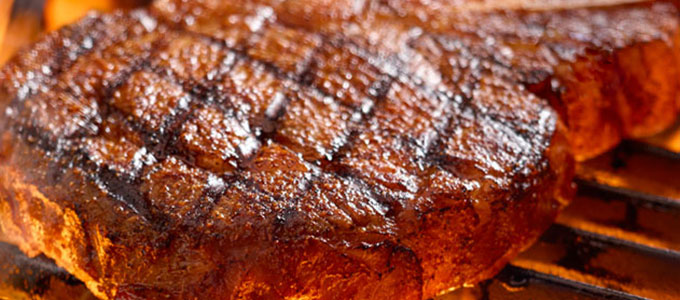 OK....this is getting your "red meat tooth" ready, but I do love chicken and other meats as well. It's just that red meat pics are so darn delicious to look at! Throw in a potato and nice salad, and sure, a nice beer....and life ain't too bad!
So there....Meat Tooth Monday.