.
Meet "Hit Like A Girl Contest 2018" contestant, 8 year old Yoyoka: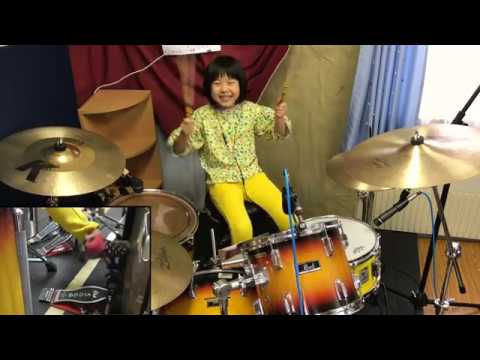 "Hit Like A Girl" is an annual international drum contest for female drummers and percussionists.
Contest age groups for drum set range from <13, 13-17, 18-39 and 40+ years old.
Marching percussion, concert percussion, world percussion and technology; <18 and 18+ years old
.
The results are in for the 2019 "Hit Like a Girl" contest.
The link below has videos of all the Champion, 2nd Place and 3rd Place and Popular winners of
the 2019 contest:for each category and age group. Absolutely amazing talent !!!
If any of you are interested in the competition, scroll the drop downs at the top for more info.
The 2020 "Hit LIke A Girl" contest will be starting soon:
https://hitlikeagirlcontest.com/