I GOT TICKETS TO THE BRONCOS GAME!!!

3rd of december...

broncos versus seahawks!!!

i will be seating here>>>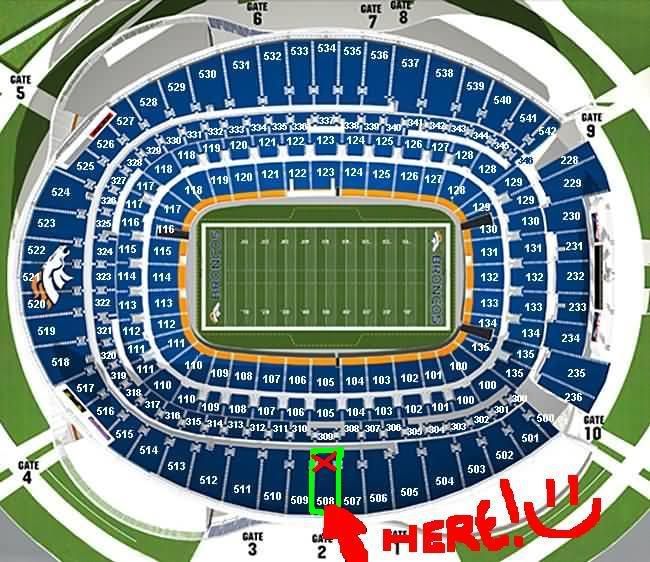 sure they are nosebleed area... but i hope my 20/20 vision will help a bit there...
and as far as tickets go...
it was the only one in the price range (exchange rate is not good
) and middle of the field!!!
so if you want to meet me and perhaps get physical...
go there...

anyone going to this game?!?!