This is a new tradition in my family... we dye Easter Eggs, Ukrainian style every Spring Break....
It's a long drawn out process involving placing a blown-out egg in dyes and then putting designs on the egg using hot wax, then re-dying and more wax... It takes hours to do a really good egg. They SHOULD end up looking something like this:
The one I did today, based on a pattern didn't turn out too hot, I've definitely done better before: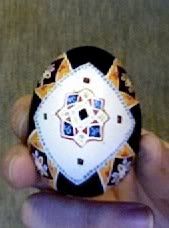 So I decided to do something I KNEW I could enjoy...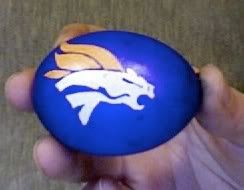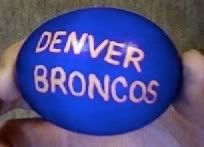 Much better!
(Though
maybe
not quite so authentic)