The video to the coach fight if anyone missed it.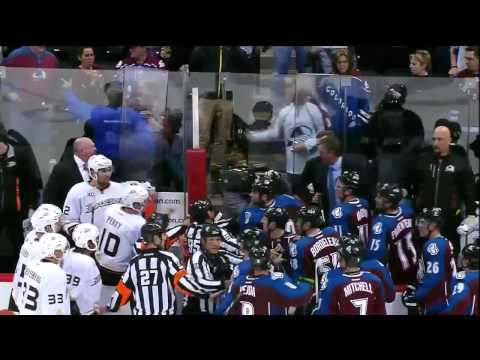 I was at the game tonight, and there was an enthusiasm from the players and the fans like I have never seen. Now I am really pumped about this year. Hopefully it doesn't fizzle out.
Also if anyone is going to a pepsi center game, give an extra 30 minutes to get through the new metal detectors. I almost missed the introductions and I arrived at pepsi center around 6:45pm.