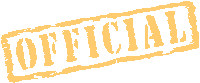 Hello all.
It came to my attention that there is no official Linkin Park thread on Broncos Country. Un-be-lievable!
I'm going to start one now. Maybe it's 9 years late, but who cares. I've been a really really big Linkin Park fan since 2000, and I can't wait for their new CD.
Their new CD is set to drop in 2010. Details are sketchy right now. Rick Rubin was reenlisted to produce the album (same dude that did Minutes To Midnight). While MTM wasn't my favorite Linkin Park CD, I'm dying for a new one.
It's been almost 3 freakin years since MTM came out. I'm ready.
They've been throwing us fans a few bones here and there (an instrumental entitled "Lockjaw", "New Divide" from Transformers, "No Roads Left", "Across The Line", and "Not Alone" to name a few) that give us a little idea as to what we can expect in the new album.
..........i hope you guys have heard those songs. They're great.
Not to mention the huge amount of tracks Mike Shinoda has produced as of late ("Never Let Me Down" by Kenna, "Resurrection" by Lupe Fiasco, "Death to Analog" by Julien-K, "Gold Guns Girls" by Metric) and the Dead By Sunrise album.
We've been waiting patiently. I want a new CD soon. In the meantime, I'll keep this thread updated with information regarding their new CD, links to exclusive Linkin Park music (just in case you haven't been exposed to it), etc.
Linkin Park
-----------------------------------------------------------------
To start it off, if you possibly could, please donate to MusicForRelief.org
All proceeds go to the Haiti relief fund. Regardless of how much you donate ($.01 to whatever), you can download a CD with a BRAND NEW Linkin Park song (Not Alone), along with a compilation of other unreleased songs by various artists.