Major League Star James Gammon Dies at 70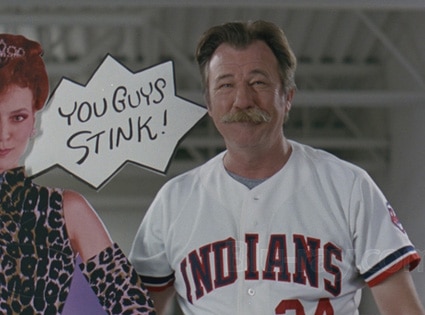 James Gammon, best known for his role as exasperated coach Lou Brown in Major League and its sequel, has died at the age of 70.

Gammon passed Friday at his daughter's home in Costa Mesa, Calif., surrounded by family and friends, after a battle with cancer of the adrenal glands and liver, according to the Los Angeles Times.

While Gammon was famed for his role as the manager of the Cleveland Indians in the much-loved baseball comedy, he also had notable roles in a variety of film and TV projects, including Silverado and Cold Mountain, and played father Nick Bridges to Don Johnson on Nash Bridges for five years.

But the ace character actor didn't just make a name for himself onscreen.

A Los Angeles stage mainstay, Gammon cofounded the MET Theater and garnered numerous L.A. Drama Critics Circle Awards for acting and directing.

The MET Theater will be the location for Gammon's memorial service, scheduled for August.

Gammon leaves behind his wife of 38 years and two daughters.