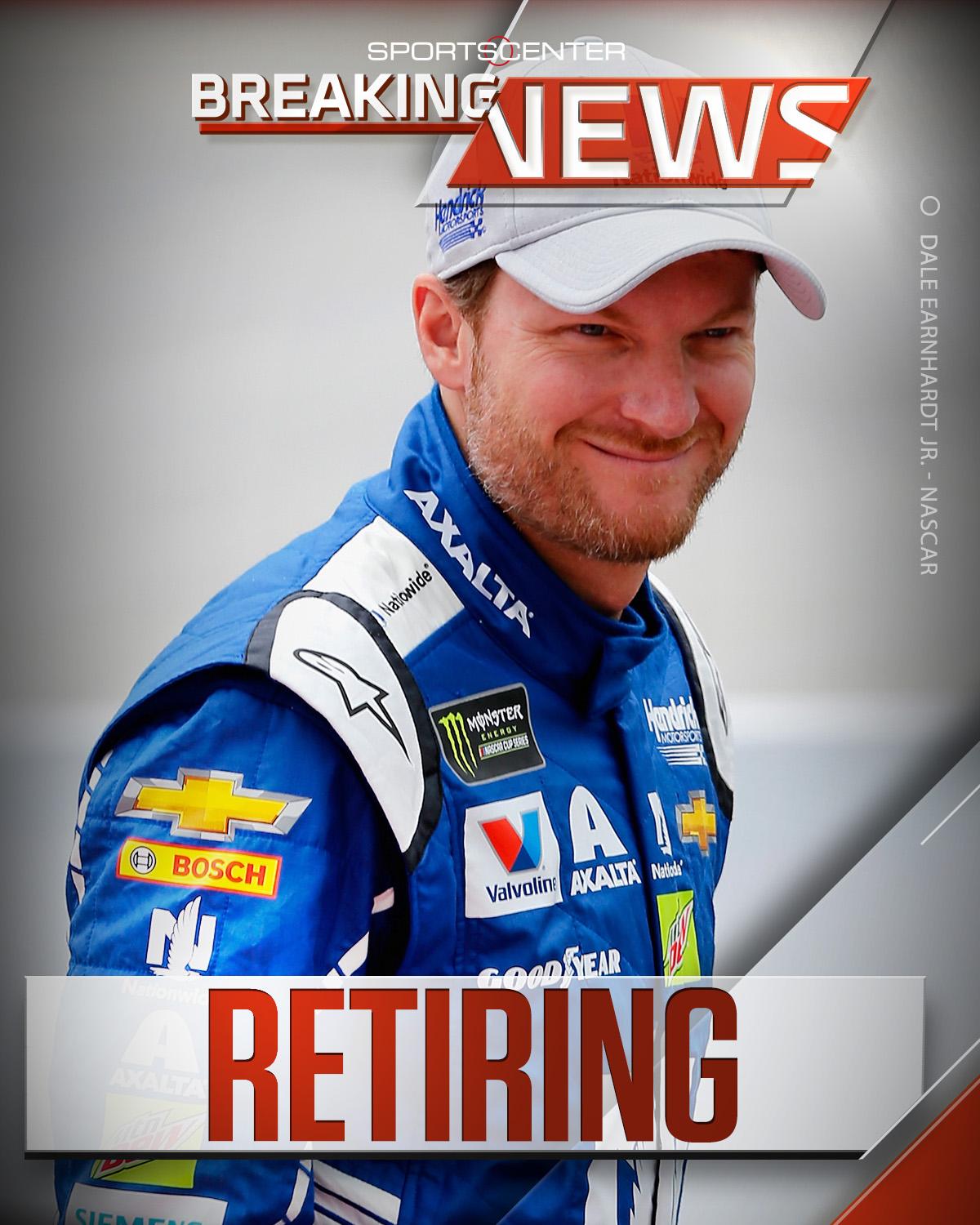 Effective end of season.
I had a feeling that Jr would decide to hang it up after this season ends. Im gonna guess that his early season struggles have helped push him towards the decision, though his health, Im sure, is #1.
Sad day for me, indeed. Im inclined to think that Alex Bowman will drive the 88 come next season.