https://globalnews.ca/news/7284285/f...rchuk-dead-57/
God bless Dale Hawerchuk, star NHLer (Hall of Famer), excellent coach and good guy. At 57, he lost his battle with cancer.
We were fortunate to draft him first overall. He was the face of The Winnipeg Jets, and though he played for several other teams, he will always be one of our favs!!
Here's a rookie card.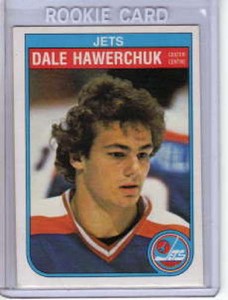 Our captain did everything possible to get us deep in the playoffs, and if not for a pretty serious injury in one playoff round, he might of taking us all the way. Thanks for all you did!!