Reading what you all had to say about him, he was somebody who always stuck with his team just the same if they were good or bad.
I have seen pictures of him at Broncos/Raiders games at McAfee Coliseum. In fact, here's one of them.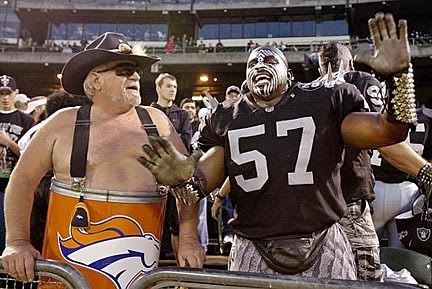 He was always welcome there.