I am going on the record to say that this year's Offense is going to be better than last year!!! I know we lost Jay Cutler but after watching the 1st half of the Seattle game I was very surprised how well the Offense looked(minus the left handed pass for INT).
My reasons for a Better Offense!!!!
1.
Knowshon Moreno
16 rushing TD's and 2 Recieving TD's last year and ZERO fumbles the last 2 years. 5.4 rushing yards per attempt.
2.
Peyton Hillis
Hillis wasn't really used until WEEK 10 last year. He is going to create HUGE MISMATCHES for our OFFENSE.
3.
OFFENSIVE LINE
Yes the Oline. Returning all the starters from last year should make our Offensive Line even better considering how young Clady , Harris and Kuper are!!!!
4.
Jabbar Gaffney
This guy is a major upgrade over the players we have had at the 3rd or 4th WR spot.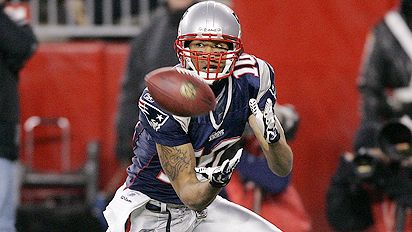 5.

McDaniels Offensive System

Watching the 1st half of the Seattle game I constantly saw multple WR's running open. Once Kyle Orton settles in and the light comes on WATCH OUT!!!

The Wild Card




6. Brandon Marshall

6'4" 240lbs MONSTER AT WR. The way I see it is Marshall has no choice but to play well this year. If he becomes a problem he will get suspended and if he plays poorly then he won't get the HUGE contract that he wants. With Brandon Marshall added to the Offense watch out. He is a Matchup NIGHTMARE.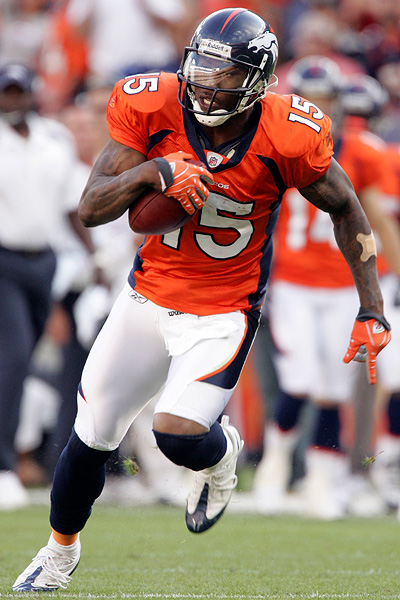 Season Predictions




Kyle Orton - 34 TD Passes and 3800 yards passing

Knowshon Moreno - 12 TD's and 1300 yards rushing and 2 TD's and 300 yards recieving

Brandon Marshall - 10 TD's and 900 yards

Eddie Royal - 10 TD's and 1100 yards

Brandon Stokley - 8 TD's and 500 yards

Broncos go 9-7 and win the AFC WEST!!!!