After watching the first 2 Preseason Games , I have come to believe that Denver has done a excellent job of adding talent at the Skill position.
1.
Eddie Royal
can 2 WR's be any different(Royal = well spoken team player and Marshall = Immature ,me first player). The drafting of Eddie Royal was Excellent. Look for him to be the second coming of Steve Smith( minus the headaches).
2.
Brandon Stokley
He will EXCEL in McDaniels system. Shanahan said he is the best slot WR he has ever had.
3.
Jabbar Gaffney
Very solid WR who can play every position and will catch 50 balls this year.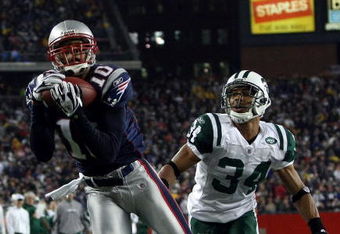 4.
Tony Scheffler
I know he is a TE but he is 6'5" 250lbs and runs as fast as Marshall. He also catches everything thrown his way.
5.
Peyton Hillis
Did not start til
WEEK 10!!!!!
Has been said to have The Best Hands on The Team. Great Weapon.
6.
Knowshon Moreno
33 Receptions for 11.9 avg. He will be Orton's safety valve.
7.
Kenny McKinnley
131 Receptions the last 2 years. He will make a IMPACT this year. Count him for 30-40 catches.
8.
Brandon Lloyd
Caught 26 balls in 11 games last year for the Bears.
If Brandon Marshall had Eddie Royal's Heart he would be UNSTOPPABLE but instead he will go down as a IMMATURE , ME FIRST PLAYER

in the history books!!!