I thought this would be fun to compare, but also I sort of wanted to show off my new Hillis throwback jersey.
Anyway I have a White Authentic Knowshon Moreno, an Orange Replica Eddie Royal, a Blue Replica Elway, an Authentic AFL throwback Peyton Hillis, and a Orange Replica Champ Bailey jersey which I got signed and is framed.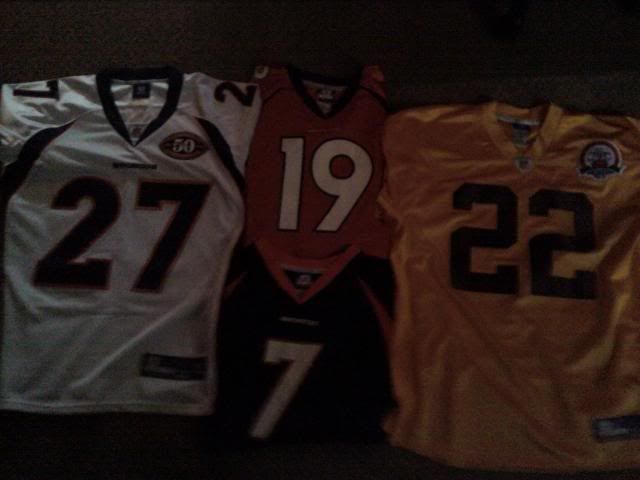 Hillis, Moreno, and Royal are my three favorites. They love the game, play it right, and are great on an off the field. I'm pretty satisfied with all my jerseys, I don't plan on getting a new one for a while. I do want to get a 1994 Elway jersey (the 1965 throwback version) Also I do have a Cutler sitting in my closet, if we drafted someone like McCoy that would be the only other jersey I would by for a while.
This is what I got, I'm interested to see what you guys have.
Go Broncos