http://www.espn.com/blog/denver-bron...he-locker-room
ENGLEWOOD, Colo. -- The Denver Broncos did a little interior decorating this week; call it a little football feng shui to prepare them for a stretch drive.

The newest addition now sits in the center of their locker room. A display case with three Lombardi trophies has been added to the room, one for each of the franchise's three Super Bowl wins -- including the one from this past February.

"That's cool," Broncos safety T.J. Ward said. "I like seeing those on a daily basis."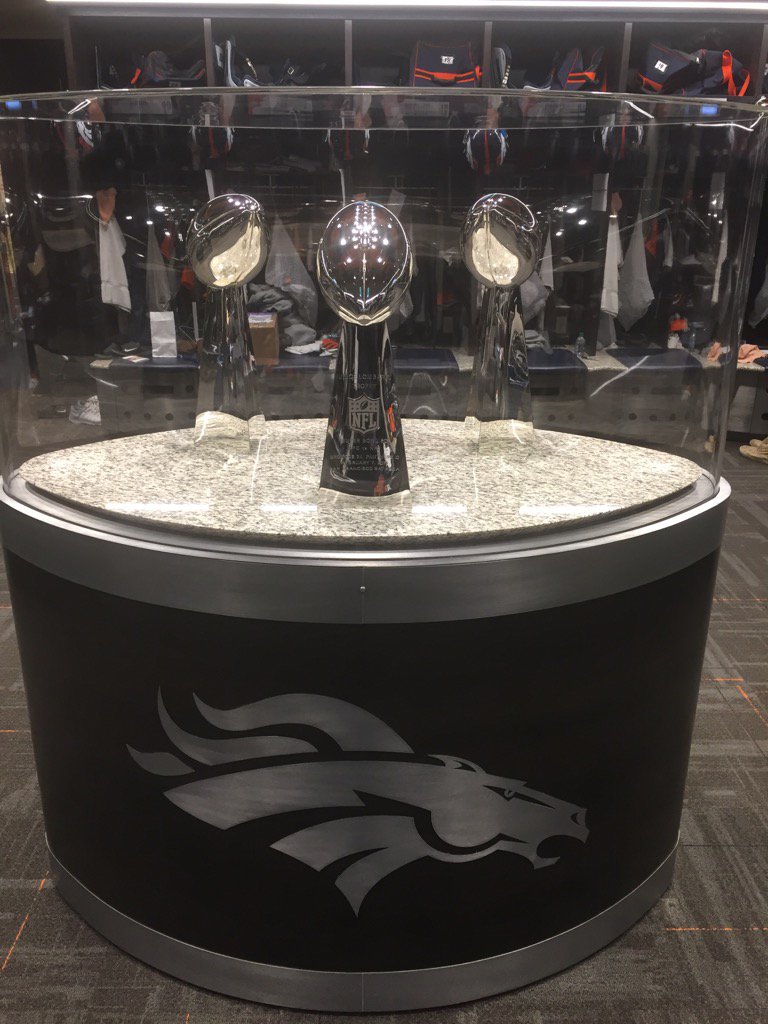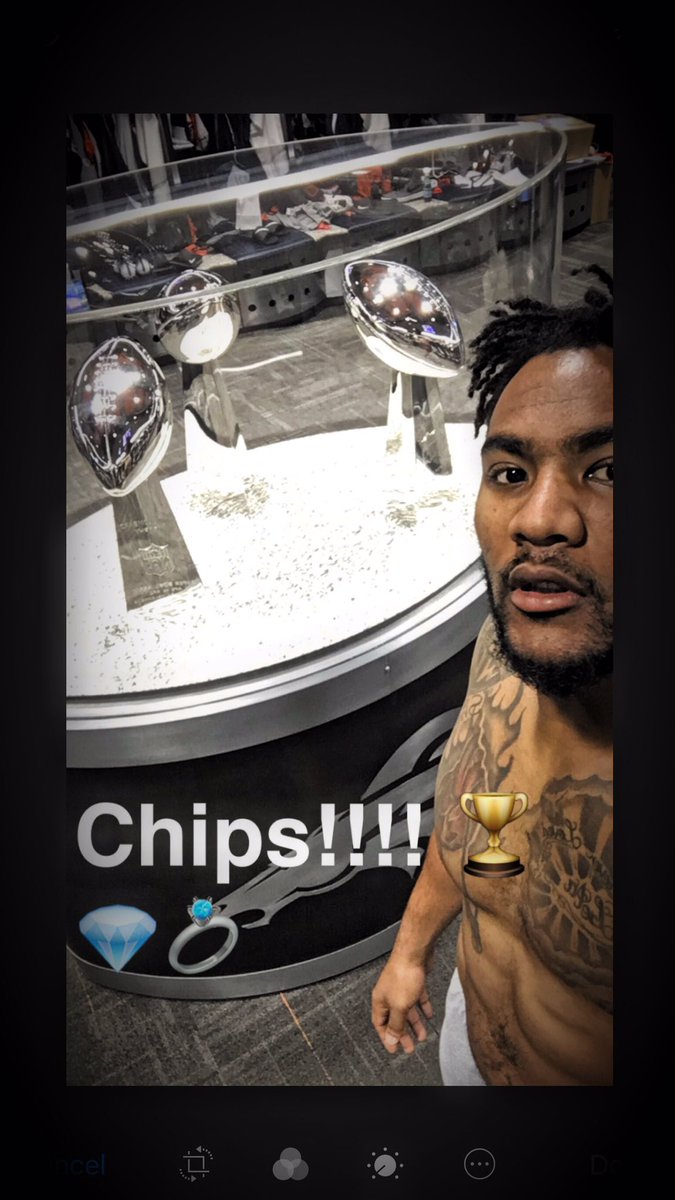 The Broncos had a bye last week and practiced Monday. However, the new display was not in the locker room then, having been moved in on the players' off day Tuesday.

When the players arrived Wednesday, they began to post pictures on social media with the trophy case in the background.

Told the players had taken pictures, Broncos coach Gary Kubiak said after Wednesday's practice it was a reminder of the kinds of games the Broncos want to play in.

"It's good that there's some in this building, that's a good thing," Kubiak said. "Those things don't do you any good right now, it's a new year, a new battle. I think this team's really excited ... we're there, six weeks to play, a lot of big football games to play in, that's why we do what we do."

"Pretty cool, especially this home stretch for us, not that we need a reminder, it's cool to see them in there," quarterback Trevor Siemian said. "And that's the goal, that's what we're all working for."

In addition to last February's Super Bowl 50, the Broncos won back-to-back titles to close out the 1997 and 1998 seasons.