Well, this week could have went better... a lot better. Not as discouraged as I thought I would be. Nothing we can do about a coach who won't make changes and open a playbook, so I can't get too mad that we lose such close games. This will probably be a quick one this week as I have a crap ton of work today. Let's do this:
1-5
NE
DAL
KC
OAK
SEA
Seriously, a defense needs to make Brady eat some friggin dirt. The amount of holding calls on the NE* Oline last night was insane. Our boys can lose this weekend I really don't care, but I want to see Brady in the dirt at least 10 times. But seriously, that 80 yard pass to Hogan last night had me looking at the Baltimore defense like:
Hang on a second, let me pull something up. "Can they topple the #1 seed this week? I think so." I said this last week about the Giants. I just wanted to gloat about being right. Doesn't mean squat for us, but I hate Dallas, so at least that made me happy after a day of disappointment.
It seems like most people wanted KC to win, but I would have preferred Oakland to win. Don't ask why, probably so at least one team would have stayed neck and neck with NE for the #1 seed. I mean c'mon, you don't want those bean town losers to get the #1 seed! Whatever, at this point, NE won't lose another game most likely.
Seattle remains in the top 5 not only after losing, but losing big! Like by 4 TDs big. But sure, they are a top 5 team while teams with similar or better records are below them.
6-10
PIT
DET
NYG
DEN
WAS
So people, we are getting to the point where we might have to start cheering for PIT to topple NE in the playoffs. Accept it now.
How bout dem Lions! Don't be sleeping on Staffy, he's the real league MVP this year, not that cheater everyone continues to gush over. But Stafford and the Lions know how to stay alive! Just when you think you have them beat...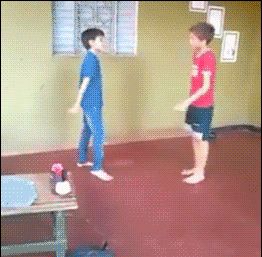 Way to go Big Blue. I gloated before about being right about you beating the Cowboys this week, but I am just going to go ahead and gloat some more. Told ya!
Oh look it's our season!
Washington. This game was the best game of the week. Don't believe me? Go watch it.
11-15
ATL
GB
TB
BAL
MIA
Atlanta scores 42 points against the Rams, the Rams fire coach. The circle of life everyone.
So while Dallas might be on top still, I am pulling for Detroit and Green Bay in the NFC. Like both these teams. When a team has a QB that you just like, you always pull for that team. Way to lay the smack down on the Seahawks. Hope these guys make the playoffs.
So Tampa is 8-5. Anyone else see that coming?
Baltimore losing is actually good for us playoff wise, but I would rather they won last night. Top defense in the league? Bahahahaha, seriously? That's a joke right?
Oh bugger off Miami! When I want you to win you lose, when I want you to lose you win, sick of this team. Hope your season crumbles!
16-20
HOU
MIN
IND
TEN
BUF
147 yards and 0 TDs. Apparently that is enough for the Texans to win against the Colts. You could sit there and try to figure out either one of these teams all day and still be just as confused tomorrow. These are 2 confusing teams that don't know what they want to be. But imagine this: Luck on the Texans. Can you imagine the Texans with a good QB? They would be down right scary.
Vikings took down JAX in a meh game, but Bradford had some nice plays. Normally I would give props to the team that beat us, but sorry Titans this week you get squat from me after you tried to end the career of one of our players in one of the dirtiest plays I have ever seen. Karma... you wait and see.
Buffalo's season has been over for a while now, but I think there is hope for the future of this team. They just need to play a little smarter and they have a few more wins this season.
21-30
CIN
CAR
ARZ
NO
SD
PHI
CHI
LA
NYJ
JAX
Thought the Browns could have beat the Bengals. I was wrong.
You beat the Bolts, so you have nothing to be proud about Carolina. Then again we are most likely going to be home with SD in January this year, and Arizona didn't help that situation at all but I knew they were going to blow it.
Brees had probably one of his worst games ever. Ugly ouch.
Great game Philly, tough loss though, but seriously, awesome game this week.
Tough loss for the Bears, but a good game against a good team. This QB could be their future. So at least it is not all doom and gloom in Chicago, unless you actually live in Chicago.
Got nothing to say about the Rams this week, they are just bad.
Did anyone watch the 49ers/Jets game? I mean, yea it was on TV by me, but I still don't know why. But of course they decide to play this week, after I needed them to play last week, and they flat out gave up. Go suck lemons Jets!
I got nothing on the Jags. Well, um stop with the 3 and outs, they don't help you. We would know.
31- SF
They actually played good but then gave up and lost to the Jets. That's got to sting a bit, but the Jets were playing for some pride, and their coach.
32- CLE
Cheer up Cleveland. At least the new Star Wars movie comes out this week. So you got that.
All I want for Xmas is for the cheating Patriots* to not make the Super Bowl and I'll be happy. I am easy to please. What are your Xmas wishes!?