Let's be honest, no one expected Sunday to go the way it did. Be it for our game or for a few others. Some of the games on Sunday were just down right cruel and hard to watch (Looking at you GB), others were hilariously predictable and satisfying (I'm singing your song Bolts). But enough with the intro jibber jabber, let's do this.
1-5
KC
OAK
NE
ATL
PIT
Was anyone expecting a different outcome in the Oakland game. They might as well been playing a group of tackling dummies, doesn't change the fact that this team is scary good. We have a real problem on our hands.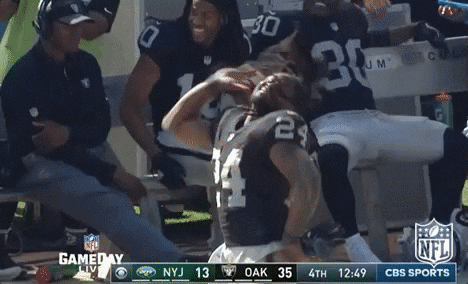 KC struggled all game and it wasn't until a costly turnover by the Eagles did they really take control. This is a solid team but they are not as good as they let on, but they are playoff contenders for sure.
Yea yea yea, playing a garbage team with a garbage defense. In other news, Gronk hurt his groin. Make of that what you will.
Okay so for anyone watching this game, it was more of an implosion of cheese than a domination of fowls. Rodgers hammered in the final nail when he threw that backward pass into nothing and it was returned for a dirty TD. I cringed hard when I saw that play. I saw some serious Rodgers Face this game that can definitely stand up to Manning Face. Atlanta needed this win to help bolster the idea that they are good, but we will never forget February guys…
Can we call the Steelers lucky and not sound salty? I mean really, instead of going up against stud of the week Bradford, they got scrub of the week Keenum. No one expected the Vikings to win. How can you win when you have not one, but two 1st string QBs on your bench injured! Minnesota is the valley of death for QBs I'll tell you.
6-10
DEN
GB
DET
SEA
TB
Beatdowns suck, unless we are applying them. This was particularly sweet because we held their "falling" star RB to 8 yards. I guess no one told him that Jerry Jones (OMG his face all game was what I expect Heaven to look like!) muscled a stay on his suspension, or maybe he is playing with a guilty conscience? Either way he got gobbled up by our defense. We lost Bolles which is going to hurt big time (thankfully only a few weeks), the pain on his face indicated to me that it's season ending, but it isn't. In good news though, we pushed around the best offensive line in the league like a bunch of chumps, and it was Miller Time all day baby!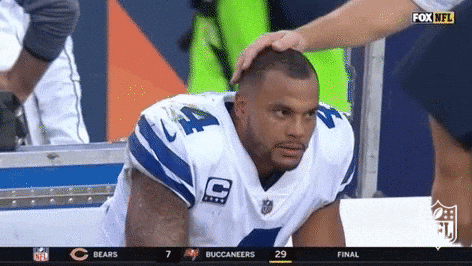 Already discussed the funky cheese up above.
Staffy did enough to garner him 2 TDs last night, on a little over 100 yards passing. A win is a win and it wasn't a lucky win, they won comfortably. Me likey the Staffy. I will continue to say every week, he's a likable guy. Reminds me of Kurt Warner in that aspect, how can you not like a guy like that?!?!
Can we even count a squeaker of a win against the 49ers a win? How are we suppose to take this team seriously when they got molly whopped the week before by a team who got molly whopped this week, and when they could barely take down a Brian Hoyer led SF team? Sorry I am voiding your win Seattle, and as for you SF… I'll get to you when I reach the bottom of this list!
Why hello TB. Guess that week 1 bye really shot some life into ya. Impressive showing against a rebuilding team but impressive none the less. I expect them to do this kind of thing a lot this year. Loot and pillage sorry down on their luck teams, and sail away into the land of hurricanes. Seriously, Florida might get hit again. At least they have that boat in their endzone. Bad taste joke? Meh.
11-15
BAL
DAL
TEN
PHI
MIA
Solid showing from Baltimore against a team that doesn't know if it really wants to be good. Baltimore were clicking in most positions but they need to clean up a few things if they want to be a contender in January.
Oh Dallas, one of your fans wrote that cowboys are suppose to break "ponies", but I guess those orange bucking stallions were too much for you. Maybe try bigger spurs next time. Go lick your wounds and figure out what kind of team you want to be, because a top 15 team you are not in my opinion.
Titans looked amazing. Don't need to sugarcoat it, they looked good!
Man Philly, what a slog of a game. You could have won it if not for those meddling turnovers. Thanks for nothing!
Heroes of the week? I think so since the Eagles and Jets (no surprise there) failed, the Fins get a Mile High Salute from me for beating the Chargers in the most confusing yet hilariously way ever!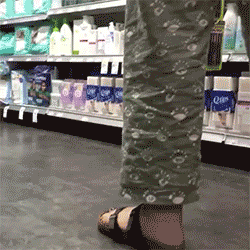 16-20
CAR
MIN
WAS
ARZ
SD
Meh. I'll just leave this here.
Not giving up on your Vikings. Your stud QB was out this week, and you guys might be the only team ever who have 2 legit 1st string QBs on your roster who are both hurt. Fix this issue!
Redskins played a great game, and overall, this was a fun game to watch. That's all I got, but good win Skins!
Squeaking out a victory against the Colts... just seems wrong. Beating a sad team wrong, and barely beating a sad team wrong. There was no winner in this game, except sadness.
I can't do it Bolts, I just can't. The corner of shame is just not enough for your team this week.
21-30
LAR
JAX
HOU
NYG
NO
BUF
CHI
CLE
SF
CIN
Time for the lightning round!
LAR- A minor setback to a team I still think has potential!
I knew the Jags were there somewhere, way to prove the team from the previous week was a fluke.
Houston and the Bengals played the poorest game I ever had the misfortune to watch. Nice 50 yard TD run by Watson though. #LittleVictories
Big Blue is hurting, and Eli is throwing some Peyton like ducks. This team is quacking bad! See what I did there, I substituted a bad word for quacking. QUACK!
No one expected the Saints to win but at least the offense showed a little life.
Bills better be ready, they just lost in a game where the combined score was 12! This might get ugly...
It's open season on the Bears right now, they just looked down right bad. There might be no fixing this team this year.
Don't give up Browns, You have a few wins in you this season I know it!
They could have won, the 49ers could have beat the depressing looking Seahawks, but they didn't. If they did you bet they would be about 10 spots higher.
Bengals... Just... don't.
31- Colts, how... HOW ARE YOU THIS BAD! They need some Luck for even a glimmer of a chance to win a game this season.
32- Picking on the Jets is just too easy, and we did not expect them to help us out this game. People predicted 4 wins for them. I think they were generous. But with how PC this country is now a days, they will get a shiny participation trophy at the end of the year. Way to go! Come in for a cuddly hug!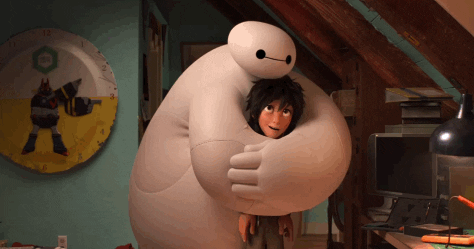 Discuss.