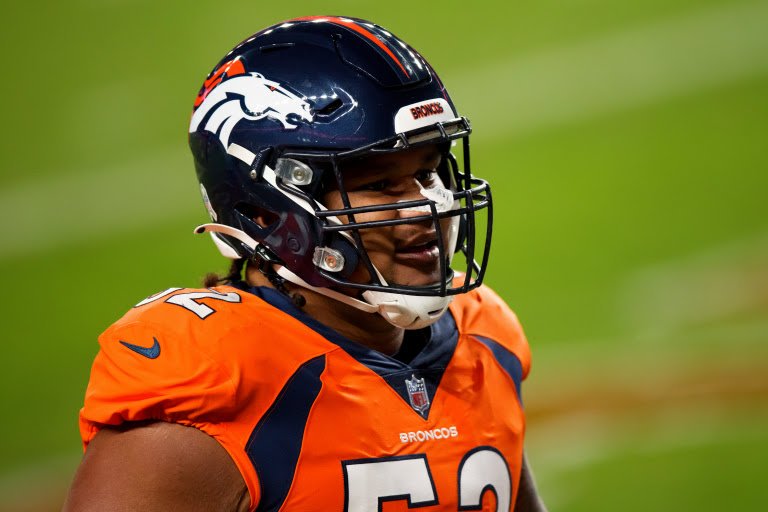 Since I haven't seen anything posted Yet, what is everyone's thoughts on Netane Muti?
While playing for Fresno, he had a reputation for being a nasty mauler with great strength dominating the Opposition.
If his play yesterday is any indication, he's carrying that style over to the pros and looks darn good doing so. I saw him once again blowing up defenders, and run blocking downfield with great awareness and dominance!
Not trying to sound over excited but it ain't everyday that we see a kid make his first start and have the success that he had yesterday. Not saying he was great but he did look really good and seemed to play very smart. If he keeps that up along with remaining healthy it may make Glasgow Expendable!
Here's a short but good article I found online today!
https://www.google.com/amp/s/www.kho...r-broncos/amp/
Netane Muti started 2020 by betting on himself, forgoing his final year of eligibility at Fresno State in order to enter the NFL Draft.

In the 2019 season, Muti missed the final nine games of the season due to a foot injury. He figured that if he were to miss more time, he'd rather bide his time in the pros than wonder what could have been in college.

Muti impressed at the NFL Combine in February, putting up 44 repetitions on the bench press, which was tops among all participants. After getting selected in the sixth round by the Denver Broncos, he's been ruled inactive in all but three of the Broncos' games this season.

But on Sunday, Muti made his first career NFL start at right guard. Quarterback Drew Lock was sacked just once while completing 21 of his 27 passes for 280 yards, four touchdowns and no interceptions as the Broncos improved to 5-8 with a 32-27 win over the Carolina Panthers.

After the game, Lock was complimentary of the protection provided by Muti, which would not have possible weren't for the Leilehua graduate's gamble in January, which has already paid dividends.