Wrote a whole write up then it deleted so here's the short version. Assuming we re-sign clady and important key vets like Vick
FA: Terrance Knighton - hopefully takes a little less to be on our team and reunite with JDR who would surely get the best out of "lazy" DT
Rd 1: Robert Woods, WR, USC - Tavon is popular pick but Woods is more versatile and can play outside and slot. WR core is LETHAL. Would allow Decker to kick inside occasionally. More of a conventional Peyton receiver with his route running more like Harrison or Wayne of his early days
Rd 2: TJ McDonald, S, USC - Size speed pedigree. Hard hitter who is big enough to match up with NFL trend of big, athletic TE's. Freak Athlete, hopefully can be our answer opposite Rahim if QC doesn't come back the same.
Rd 3: Jon Bostic ILB, Florida - Production is limited, but athletic, nasty competitor who could spot DJ and eventually take over. Skov returning to school, large drop off after Bostic. Was supposed to be the next great LB, has shown flashes but not complete. Lots of upside.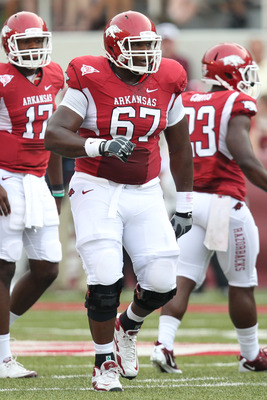 Rd 4: Alvin Bailey G, Arkansas - Big guard who would be value / need pick. Need him for depth and can take over for Kupe as he battles injuries often.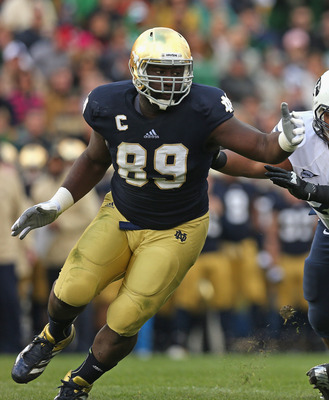 Rd 5: Kapron Lewis Moore, DT, ND - Stout member of insane ND front 7. would be great value here. Isn't flashy but would instantly be in the rotation. High motor and great leader.
Rd 6: Zeke Motta, S, ND- Double dip at S. Less physical than Harrison smith, but still solid, smart S. Can never have enough athletes to cover teams with multiple weapons. If anything a dynamite special teamer
Rd 7: Kerwynn Williams, RB, Utah St. - Explosive COP rb who would start on PS. I believe we start next season with McGahee, Moreno, HIllman, Hester, but if Hillman ends up not working out, williams can be our speed guy. Enough wiggle and top end speed to house call