He just got released from the Dolphins. A former #3 pick overall just seemed to be in the wrong system playing DE when he should be a OLB in a 3/4 D.
http://www.nfl.com/news/story/0ap300...ck-dion-jordan
One of his suspensions had to do with PED use in order to bulk up to play DE and fit with the Dolphins system. The guy has loads of talent and if brought in as a backup or rotational linebacker with our culture, he might just turn things around and be the BEAST most of us saw coming out of college in 2013.
I guess Joseph would know him better than anyone.
Thoughts?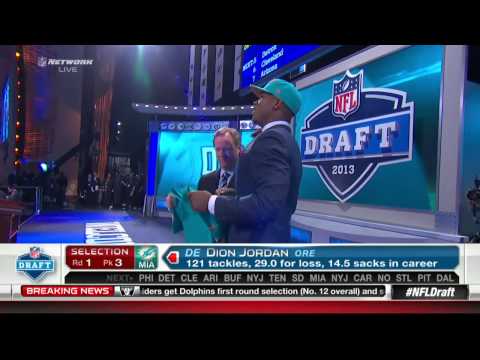 Here is another link below of Dion Jordan on Sports Science:
https://www.youtube.com/watch?v=DGIje72yCX4