I assume we will be picking 5th-8th
1. Lamar Jackson QB. I think we should not take it for granted that our defense will continue to be top-flight. We need playmakers on offense. Jackson has a very good arm to go with electric athleticism. Yes he will not be able to run around NFL defenders like he did in college, but I've seen him make elite level anticipation throws. Check the video below, play at 1:42. And he can still be selectively deadly with his legs. I think if we want to get back to competing for a playoff spot Jackson can get us there the quickest.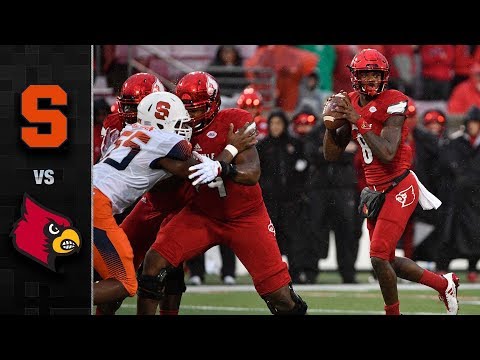 2. Jamarco Jones OT. Jones played LT at OSU and I think could play RT for us. We need a big overhaul on the OL.
3. Darius Leonard LB. I think we need to add some competition for the spot next to Marshall. Leonard has very good speed and size and has a great nose for the ball.
4. Wyatt Teller G. Self explanatory. Add some competition to shake up the O line. Good size for an interior O lineman.
5. Jamar Summers S. I think Darian Stewart might be a cut candidate and Parks could be ready to take over for him. If that's the case we should look at adding a depth guy.
With the last two I think we should look at a RB and another O lineman.
Overall the main focus is to get better at QB and O line. On defense we need to add some depth at LB and S. We do have some guys on IR (Butt, Henderson) who will be back that should hopefully add explosiveness at our skill positions which is why I don't see us grabbing a receiver or tight end in this draft.