Why is this place sooo boring
So it's Sunday night in Denver, 8:34 Denver Broncos time (only time that matters) I know you guys are home with nothing to do.
I guess I'll start the debate but since no one else in the afc drafted a QB and the only other trolls to take up residence here is the lone Pansy fan with multiple personalities, i'll have to debate against her loser 4th round back up.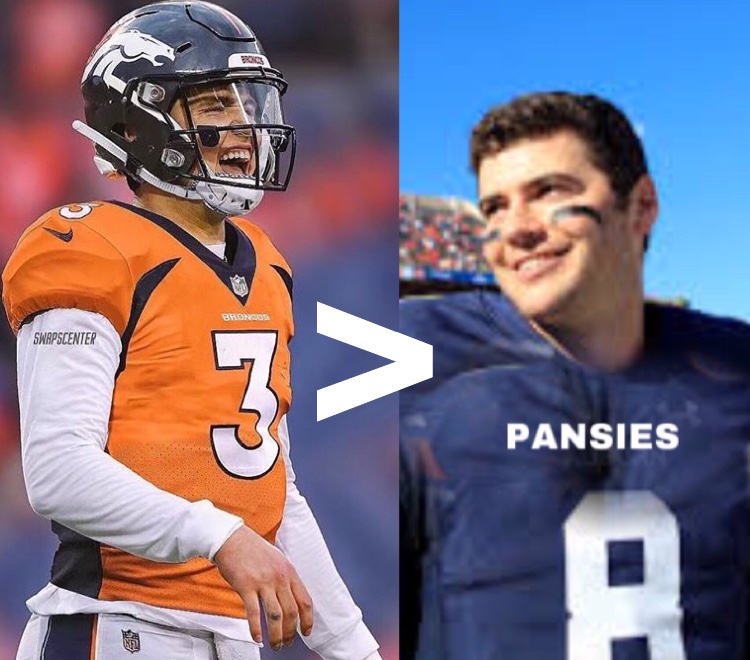 Lock vs Stidham?
This epic and I just have to repost here