This is my Alma Mater Manti High School in the Utah 2-A State Championship for the 2nd year in a row. In overtime our kicker makes a 54 yard field goal to win the game and we are now back-to-back state champs.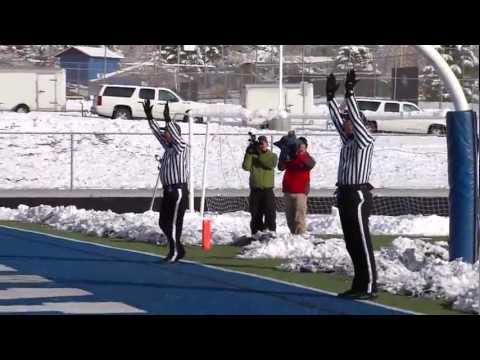 Here is an article about the final minutes of the game.
http://www.deseretnews.com/article/8...rs.html?pg=all
If anybody and everybody would send this video into ESPN twitter account i would be so grateful! This deserves to be on the top 10 plays but i don't know how twitter works at all so i am having a hard time getting the video to them so please help me out and send it to them! The more we bother them the more likely it will get put on!
THANKS, GO BRONCOS!