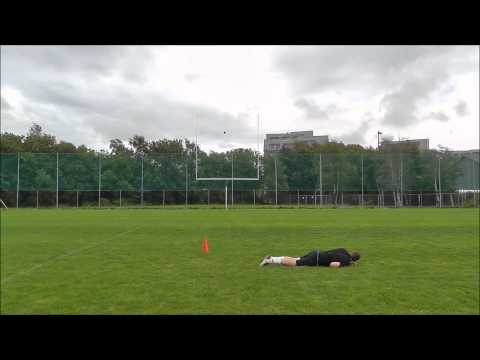 Norwegian Havard Rugland has earned himself an NFL contract after becoming a YouTube phenomenon with his trick kicks video.

Rugland has signed with the Detroit Lions who are looking for a new kicker following the retirement of 21-season veteran Jason Hanson. Rugland will face competition from the also newly-signed David Akers.

Rugland's trick-shots video, Kickalicious, was posted on YouTube in September and has had more than 2.5 million views. The video, mostly filmed in rural settings, included tricks such as Rugland kicking the ball onto a moving car and volleying the ball between the posts.

The video led to an unsuccessful tryout for the New York Jets last year.

Left-footed Rugland played amateur soccer before switching his interest to the American version of football in 2011.

Detroit head coach Jim Schwartz said that the team first learned about Rugland from the internet video and through league channels, according to Lions writer Tim Twentyman.
Congrats to Håvard Rugland and our Norwegian posters on this board, Viking power!
As for the rest of you, get to work!